Five Thoughts On NXTTakeover New Orleans and Three Thoughts On ROH Supercard Of Honor
1. Johnny Gargano vs Tommaso Ciampa Was Everything We All Hoped For
This match might have had the most hype and anticipation out of every match taking place this weekend. It had been building for almost a year. The audience was at a fever pitch going into the match. I thought it was a great touch that Ciampa came out to no music whatsoever. It was just the crowd booing and chanting at him. That was unique and different. Then the match started and it lived up to the hype. These two went out of their way to kill each other and make it seem like it was a legit fight. Every big spot looked brutal: Ciampa suplexing Gargano off the announce table onto the floor, then on the wood covering for the table; Gargano powerbombing Ciampa on the concrete; Gargano destroying Ciampa's knee with his own brace; Any shot involving a crutch. If you haven't seen this match I'd go out of your way to see it ASAP. The ending was great with Gargano being hesitant at first, then applying the final submission. Good luck topping this Wrestlemania.
2. Ricochet Has Arrived In NXT
The NXT ladder match started the show and everyone came out of it looking great. All the participants had their own opportunity to shine and they delivered. I thought the star of the match was Ricochet. Knowing his move set, you had to expect him to shine in this match. And boy did he ever. In his first spot in the match, Ricochet decided to do a springboard shooting star press off the ropes onto Lars Sullivan and Killain Dain. Later in the match Ricochet hit a moonsault off the ladder onto Dain and Cole. Then he springboards off the ropes onto Sullivan's back and takes him down. It looked a bit awkward but it still worked. The crowd desperately wanted Ricochet to win so having Adam Cole be the one to take it away from Ricochet was the best move. Anyone else winning would have been a let down to the crowd. I expect Ricochet to feud with Velveteen Dream after this show (who also hit a great elbow drop off the ladder). This may have been the best multi man ladder match in the WWE.
3. Andrade "Cien" Alams and Zelina Vega Have Superstar Potential
Unlike Ring of Honor (more of that in a bit) NXT did the smart thing and had their Title match go on before the match people wanted to see. I'm normally a believer that your Title match should go on last, but there are certain times that I'm against that. And I'm glad NXT did this because otherwise the crowd would have not been into this one. It was a good match regardless. Almas and Vega are a superstar act waiting to happen. Whoever decided to put Vega with Almas should be given some of the extra money that Almas and Vega will make for the WWE. Ever since turning heel, Almas and Vega have been the best act in NXT. He could pretty much be everything the WWE wishes Alberto del Rio could have been. With Almas losing, I expect him to be on the main roster by the end of the week.
4. Something About Ember Moon and Shayna Baszler Just Doesn't Click
Maybe it is just me, but I don't think these two have great chemistry in the ring. Their match was the weakest of the night (but wasn't absolutely terrible by any means). Baszler is more of a ground based wrestler and that doesn't work with Moon. I did like Baszler blocking the Eclipse and applying the choke hold. They were in a tough spot following the ladder match and they did fine, but I wouldn't want to see these two fight again. If they do it they should do it on an episode of NXT. The next Takeover match should be Baszler vs Kairi Sane. I wouldn't be surprised to see Ember Moon moved up to the main roster this week as well.
5. Welcome to the Undisputed Era In NXT
After tonight's Takeover show, I fully expect the Undisputed Era to be the top heels in NXT going into the next set of tapings. Adam Cole is the North American Champion. I expect Roderick Strong to team up with Kyle O'Reilly and be the NXT Tag Team Champions. If Almas is going to the main roster, Cole is the next man to step up and be the top heel on NXT. Sure Cole is the North American Champion, but why not go after both Titles? Build Cole up as being the top heel in NXT and have him go after Aleister Black who he has history with. Cole has struggled a bit in NXT so this is his time to step up and prove his doubters wrong. I thought he took a great first step last night at Takeover and he needs to build on that momentum going forward.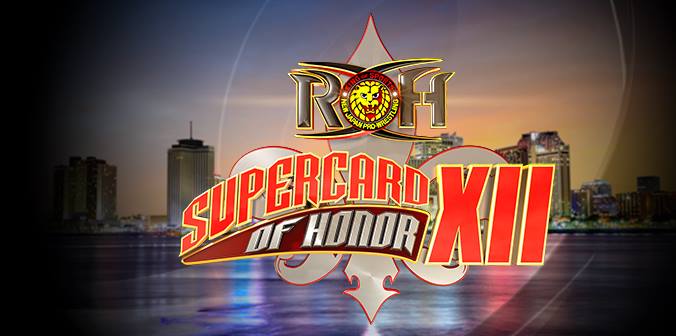 1. This Show Went WAYYY Too Long
NXT Reviewer Heather and I had every intention of doing a podcast after these two shows tonight and talking about them. We thought with ROH starting 30 minutes later, the show would end at around midnight. Then all of the sudden it was after 1 am when the main event was ending. Now I know Wrestlemania is going to be long too, but I felt like this show just dragged on. Did they really need the intermission? Did they really need that Bully Ray segment? They could have cut 10 minutes off the main event as well. Add all this to the streaming problems myself and a great many others encountered, and it was a bad night for Ring of Honor. Maybe I was all wrestling'd out by the end of the night, but I thought this show went unnecessarily long.
2. This Show Struggled With Match Placement
As mentioned above, the Ring of Honor World Title match should not have main evented this show. The show was built around the Omega/Cody match. I bet there were people who ordered the show just for that match and couldn't even tell you what the ROH World Title match was. The only way the ROH Title match should have ended the show was if Marty Scrull was winning the Title, and it could end with there being even more of a power struggle in the Bullet Club. The crowd was booing with frustration by the end of the match with every near fall. That plus Scrull couldn't find the bag of powder to set up the finishing sequence at the end of it. If it were me, and Dalton Castle was retaining, I would have put this match on right before the intermission. The ladder match happens right after and Cody/Kenny main events. Even with Cody going over in the end, the angle with the Young Bucks accidentally superkicking Kenny Omega was done well enough to end the show.
3. Is Ring Of Honor Okay Without New Japan?
Watching this show made me think: What would Ring of Honor be without it's partnership with New Japan and the Bullet Club? The answer? Not very good. I almost think Ring of Honor is surviving right now thanks to its partnership with New Japan. There are so many Indies out there that are growing in name. This show was based around the Bullet Club angle, and I think you could make the argument that the Bullet Club as a brand has surpassed Ring of Honor as a brand. Don't get me wrong, Ring of Honor has some talent. I think Dalton Castle is good. And I think Punishment Martinez has star potential. He had a great match with Tomohiro Ishii and I saw him in person have a great match with Will Ospreay. But they need to start getting some talent in there with no relationship to New Japan whatsoever.
Until Next Time,
Justin C
Follow Me On Twitter @JCWonka