WWE Elimination Chamber 2018: Three Key Stories w/Justin C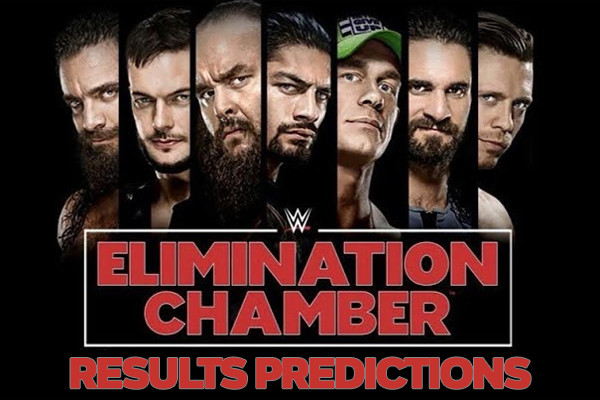 1. Alexa Bliss Is A Gosh Damn Star
The women's Elimination Chamber match was much better than the men's. They actually used the Chamber as a weapon. Everyone had their moments and had a chance to shine. They weren't there to just make one guy look strong. But Alexa Bliss showed yet again that she is going to be a huge star for the WWE. It might have been her best WWE performance yet. Her reactions in the pod were great. She hit some good moves, including Twisted Bliss off the top of the pod. Everything was well done. And her promo afterwards was house money. She took a crowd that was cheering for her and flipped them against her just like that. Alexa is a license to print money.
2. The Forcing Of The Ronda Rousey/Stephanie McMahon Program Was Bad
I've come to the realization that Ronda Rousey is going to be in this stupid mixed tag match at Wrestlemania. And I actually thought she was fine in this segment. But man, Kurt Angle playing snitch and talking about how Triple H and Stephanie were talking shit about her backstage was way too forced. Then Stephanie just HAS to land a slap on Ronda and not get her comeuppance until Wrestlemania. Because we have to build Stephanie up as a main stream media star going into Wrestlemania. Everything Ronda did worked. But Stephanie, Kurt and Triple H's actions all felt forced. They should've just casually brought up Wrestlemania 31.
3. The Men's Elimination Chamber Was A Total Letdown
Everything outside of BRAUN's dominance was a total letdown. Braun eliminates five guys and in the end, Roman goes over. FOUR STRAIGHT YEARS OF THIS. You give him one, maybe two Mania main events. But four straight years is a giant fuck you to the fans. In addition to that, the entire match was completely underwhelming. You could have taken away the Chamber itself and outside of two spots you wouldn't have even known it is a Chamber match. Everyone had high hopes for this match going in and it was a paint by the numbers wrestling match.
Quick Hits
-The announcers completely ignoring the Mickie James/Alexa Bliss story was stupid. The camera showed them multiple times almost like they were begging them to mention it.
-The same people cheering for and bouncing beach balls will be the same people who go online tomorrow and complain about the WWE's use of Matt Hardy.
-Speaking of that match, god bless Corey Graves for trying to cover for the stupid crowd during the match.
-Nia Jax continues to improve in the ring and as a character.
-At this point I feel bad for Sheamus and Cesaro. At least they'll probably get the Hardyz at Wrestlemania.
I'll have more more thoughts on tomorrows's HTCWrestling Podcast!
Until Next Time,
Justin C
Follow Me On Twitter @JCWonka